YourStance is a team of experienced doctors and nurses teaching young people in London at risk of serious youth violence how to respond to an emergency.
We teach vulnerable young people aged 11 – 25 how to perform cardiopulmonary resuscitation (CPR) and haemorrhage control to enable them to act as 'zero responders' before a first responder arrives.
Since we established ourselves as a community interest company in 2019, the project has taught over 2,000 young people and run nearly 200 workshops across London. The vast majority of those taught felt that what they'd learned had been directly and immediately helpful to them.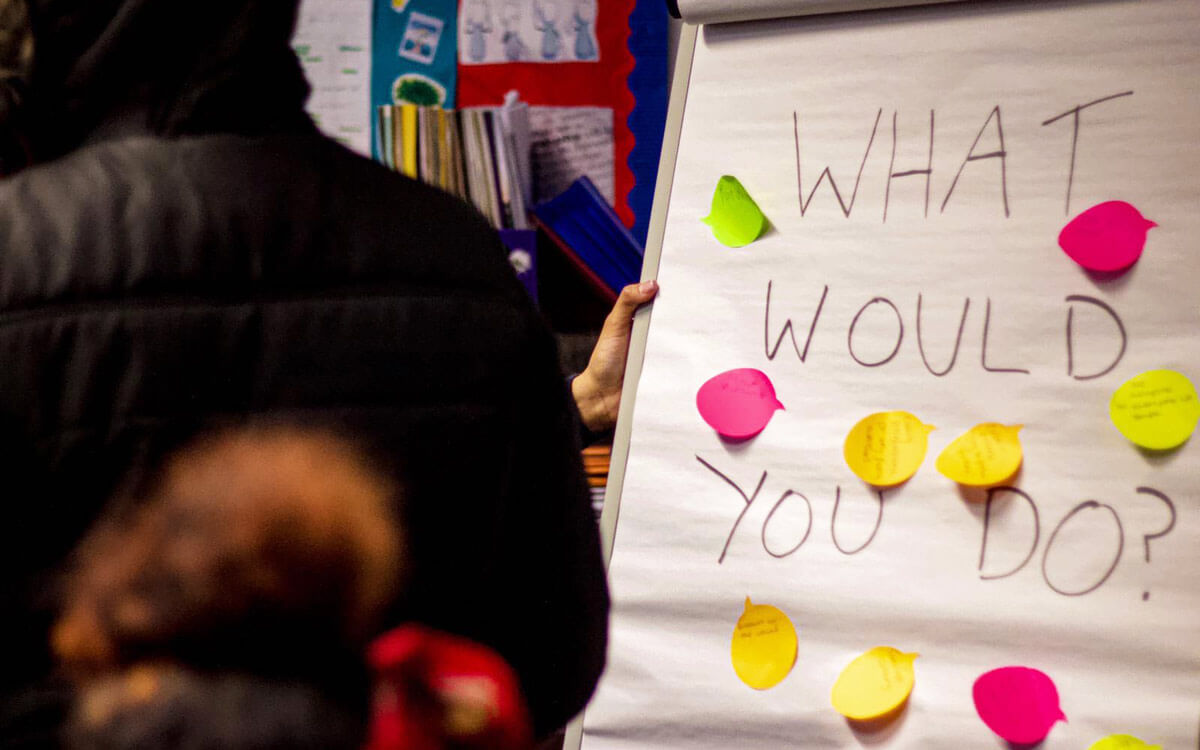 We also co-deliver workshops with other organisations, such as the St Giles Trust, Que The Wolf and the London Ambulance Service.
We are evidence based, peer reviewed and trauma informed. We use feedback forms and testimonials to gather data and track our impact on communities.
We are currently supported by grants for project-based work, including from the National Lottery Fund, Tower Hamlets Fund, Camden Giving, Barts Charity, and from local councils.
Our founder, Ana Waddington, launched the organisation in 2019 alarmed by the high number of young people arriving in London hospital emergency departments with stab wounds, some of them fatal.
Why is it important?
Research at the Royal London Hospital (BMJ, 2018) showed how timely treatment and action could yield better health and life outcomes for young people seriously injured in youth violence. The YourStance programme is built on the passion and expertise of our health professionals, who volunteer to offer their time and work.
Please get in touch if you would like to support the project:
Reduce morbidity and mortality caused by serious youth violence in London by teaching more zero responders.
Challenge stigma and prejudice among medical professionals.
Tackle class and racial inequalities by reaching young people most harmed by such inequalities and have a positive impact on those we reach.
Our volunteers are all highly trained medical experts in emergency treatment and trauma, with broad professional exposure to issues surrounding serious youth violence.
The fact that we see the consequences of serious youth violence in our everyday professional lives allows us to have open and honest conversations with young people.
In our professional capacities, we work with young people who are difficult to engage and we can draw on this experience to employ similar communication techniques in our Yourstance sessions.
Wellbeing for healthcare professionals
Volunteering has been shown to improve mental health and individual happiness. Volunteers find taking part in our sessions rewarding and educational.
Are you interested in setting up a similar project outside of London?